People consider this a man's job, and I don't consider it that, and I feel like I'm proof, and any other females around here are proof that anyone can do it.
I do typically five to seven jobs, seven or more on a busy day, and we sit in on a conference call for NPS and just give us feedback on what the customers are saying. After that I sign into my phone, look at my route to see where I'll be going. First, put it into my GPS, and I head into the system, I'm considered an in-house technician.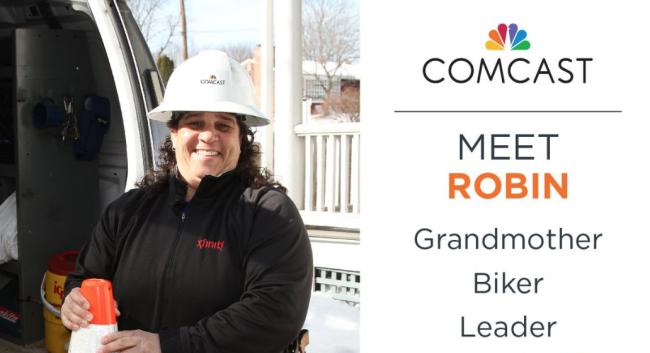 How to do troubleshooting
I run cable lines throughout the house only to the pole outside, confirm the work order with the customer. I walk with them to see where they want me to place all of the equipment, I check all the signal outside from the pole, the seed splitters, and everything.
And I come inside, get everything activated, also troubleshoot Comcast products, we want our customers to feel safe and comfortable with us and let them know that they are in good hands.
You'll see all channels HD channels, favorites trending, moving sports, and kids. Less feature is the voice recognition on the remote, to hold this blue microphone you can say watch MSNBC, it'll change the channel for you.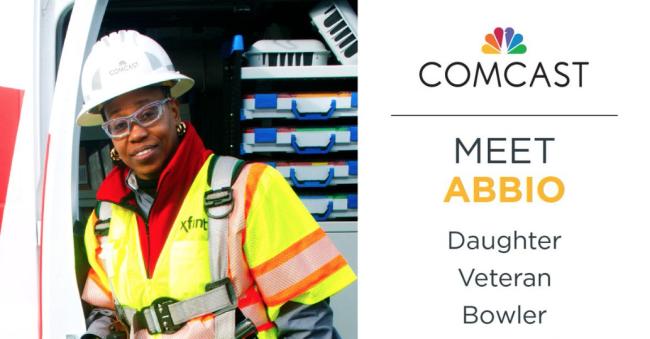 The unique working at Comcast
I think a lot of the reasons why females would not consider this position is because of the physical part, our ladders of 28 feet, we didn't climb in the air, but I couldn't have been trained any better than I was here. It is unique working at Comcast, because it's not just sitting behind four walls, you get to meet all different types of people, ethnicity is just different areas as a learning experience.
Comcast opens up a lot of new paths, so don't be afraid to take that chain, if I had to give some advice to my daughter it would know doesn't mean the world is over, it just means I need to find another way to do it.
Other web page resource
Comcast Careers Our Culture: https://jobs.comcast.com/meet-comcast/our-culture